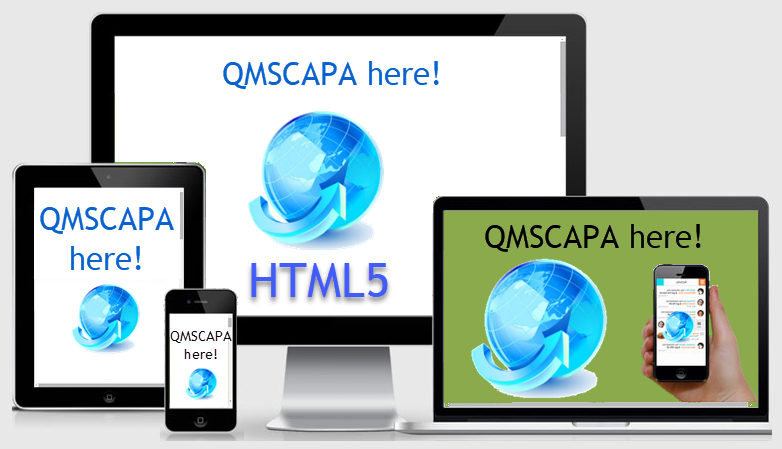 Adding an effective software tool like QMSCAPA™ to your quality and ISO management systems is a great way to improve quality, and other management systems, through the efficient accumulation and analysis of information. If you are implementing a ISO management system then you will quickly learn how QMSCAPA can make the work of implementation easier and faster.
The single-user version of
QMSCAPA™
is *License
FREE
Join our user-group and Download QMSCAPA License FREE
*License free means, free to use and free to share.
QMSCAPA™ stands for Quality Management System, Corrective Actions and Preventive Actions (CAPA). However, QMSCAPA™ provides many of the tools necessary to maintain an excellent quality management system and other International Management Systems.
QMSCAPA™ is designed by a user group of Quality Managers, Environmental Compliance Managers, Information Security Managers, Occupational Health & Safety Professionals, including assessors, auditors, consultants and compliance managers for management systems.
If you have not joined our QMSCAPA user group, we encourage your joining and welcome your input on how we can improve QMSCAPA.
☑QMSCAPA™ includes tools for Nonconformance and Corrective Actions
☑QMSCAPA™ includes tools for electronic approval and control of documented information.
☑QMSCAPA™ includes tools for accessing documented information at the distributed point of use.
☑QMSCAPA™ provides tools for collecting and management Customer Feed-back, including complaints, RMAs and recalls.
☑QMSCAPA™ provides tools for conducting Customer Satisfaction Surveys and evaluations, including survey forms, data collection and analysis.
☑QMSCAPA™ provides tools for conducting supplier surveys, supplier evaluations and supplier report card (aka score cards).
☑QMSCAPA™ provides tools for constructing, and maintaining documents (Rich Text Format).
☑QMSCAPA™ provides tools for risk assessments, managing risk and opportunities.
☑QMSCAPA™ provides tools for monitoring and measuring Objectives and Processes, including trend analysis charts and reports.
☑QMSCAPA™ provides two tools for root cause analysis, which use the "5 Why" and "Fault-tree" methods.
QMSCAPA™ is a Microsoft Windows compatible software relational database application, which is designed to generate CAPA forms and a log for a International and Quality Management Systems. In addition, QMSCAPA provides a method to flow information into the CAPA log from the Customer Feed-back log, Non-conformance log and findings from external and internal audits.
Summary of QMSCAPA Features and Modules
A Corrective Action Request and Preventive Action Request tracking software system is essential for any quality system. It is a regulatory requirement that FDA / global regulatory inspectors and ISO auditors consider mission critical. When implemented properly, a Corrective Action (CAPA) software system improves product quality and safety, increases customer satisfaction, and more importantly, ensures continual improvement.
Features in Version 2.16.1:
✓Alert Notices for Initiatives and Non-conformance Reports

✓Checklist Designer and Generator

✓CAPA Search & Query tool for CAPA data analysis

✓Custom CAPA form generator and report builder

✓Customer Satisfaction Survey & Calculator

✓Module for logging Corrective Actions to address nonconforming outputs.

✓Database module for logging Alerts, Initiatives, Messages and Non-conformance for matters related to the Environment, Health, Quality and Safety.

✓Database module for logging Customer Feed-back

✓Directory of Management Personnel/Resources

✓Dashboard for Monitoring Quality

✓Database module for maintaining a master document index

✓Database module for recording calibrations and maintenance of monitoring and measuring devices

✓Database module for recording personnel that are associated with the QMS

✓Database module for recording personnel training records, includes a method for verifying training effectiveness.

✓Document Control Index Viewer

✓Document Manager and RTF Editor

✓Document Revisions and Approval records made be Locked

✓Dynamic CAPA Query & Search feature for CAPA analysis

✓Email Assist for distribution of Customer Feed-back, Non-conformance Reports and Corrective Actions

✓Graphical Charts for Key Performance Indicators and

✓Graphical and Digital Charts for Quality Objectives.

✓Email Assistant for the Windows default email client.

✓Interested Parties Journal with expectations, objectives and requirements

✓Internal Audit Results Log for Management Review

✓Internal Audit Schedule for One or More Standards/System

✓Key Performance Indicator (KPI) Reports

✓Manufacturing & Production Quality Metrics Calculator

✓Microsoft Outlook TASK links from the QMSCAPA Task Table

✓Multilevel Multi-level_Security and control.

✓Multilingual support for Editing Window Field Names

✓Multilingual support for User-defined Help

✓Optional database for managing external documents

✓OSHA Hazard Communication Standard for Safety Data Sheets (SDS)

✓Purchasing Quality Metrics Calculator

✓Preventive Action (CAPA) Module

✓Process & Standard Element Interaction Reports

✓Product Configuration Management

✓Product Life Cycle Planning and Evaluations

✓Quality Key Performance Indicators Database

✓Records Approved may be Locked

✓Report Builder for End-user Developed Reports

✓Report to an RTF output files

✓Risk Assessment and Mitigation Module

✓Risk Assessment Reports

✓Safety Data Sheets

✓Sales Quality Metrics Calculator

✓Save most reports as an Excel compatible file

✓Support for electronic signatures

✓Support for multiple simultaneous users

✓Supply Chain Management module

✓Supplier/Vendor Evaluation module

✓Supplier/Vendor Quality Surveys

✓Vendor database with approval, status and tier levels

The CAPA Fault Tree Analysis window is graphical display of fault tree cause analysis of a single CAPA and may be accessed from the CAPA Browse Table.

Compatible with International Managements Systems:

Many users have reported QMSCAPA to be suitable for International Management Systems based upon the ISO 9001 Standard, AS9003, AS9100, AS9110, AS9120, e-Stewards, IATF 16949, ISO 9001, ISO 13485, ISO 14001, IATF 16949, ISO 17025, ISO 18001, ISO 22000 FSMS, ISO 22716 cGMP, ISO 22301, ISO 27001, ISO 45001, NIST 800-171, R2v3 and TL9000.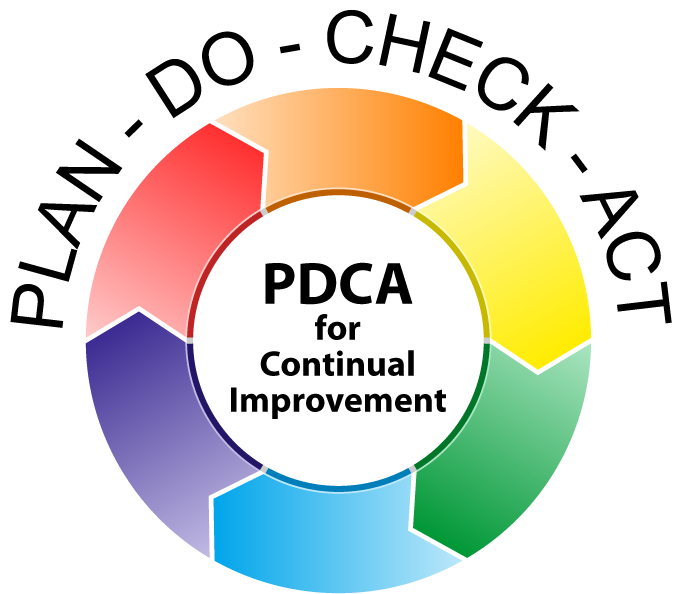 PDCA Process Model
Learn what's new and what's planned for QMSCAPA software
Computer Requirements:
•32 or 64 bit CPU
•Windows 8.1, Windows 10, 11 or;
•Windows 2012 Server
•Windows 2016 Server
•Windows 2019 Server
•Support for Apple OS devices through Remote Desktop Services
For QMSCAPA installations with multiple users, ABCI recommends Windows 2019 Server, or higher with Remote Desktop Services (formerly Terminal Services) for simultaneous multiple Remote Desktop Users.
*The current application may be later than this publication.