Menu Option
•From the Easy Start menu ...

•From the Main Menu select > Browse Logs > Approve Documents in the Index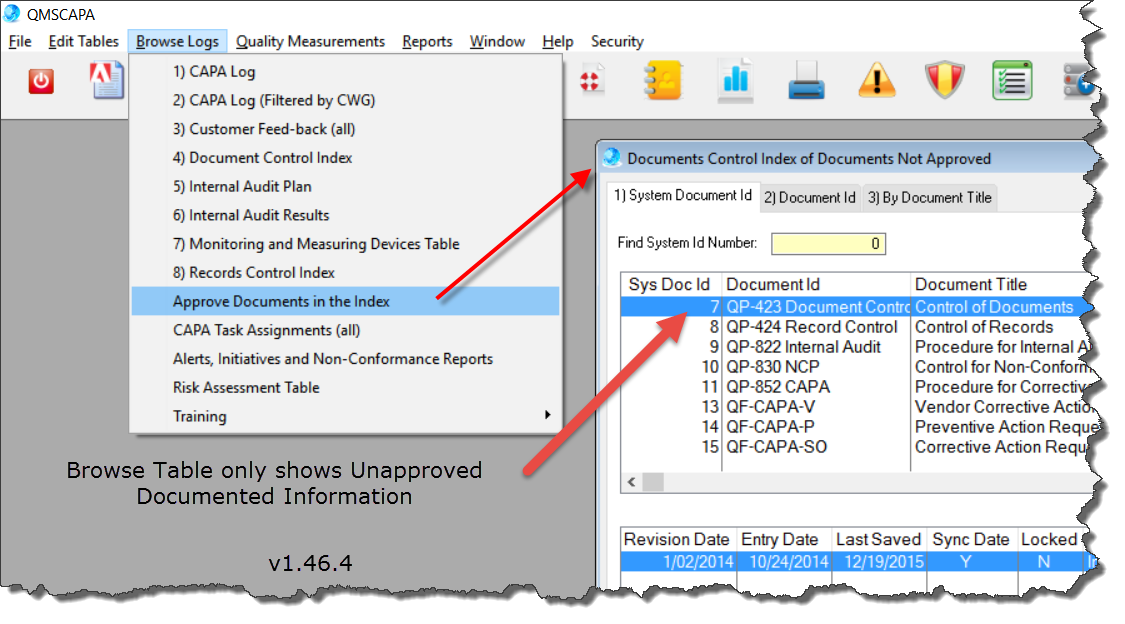 Browse Table
1)As shown in the image below select (highlight) the document for approval and click on the Approve of Edit button.
a.Select the first or newest version history record and click on the Add Approval button.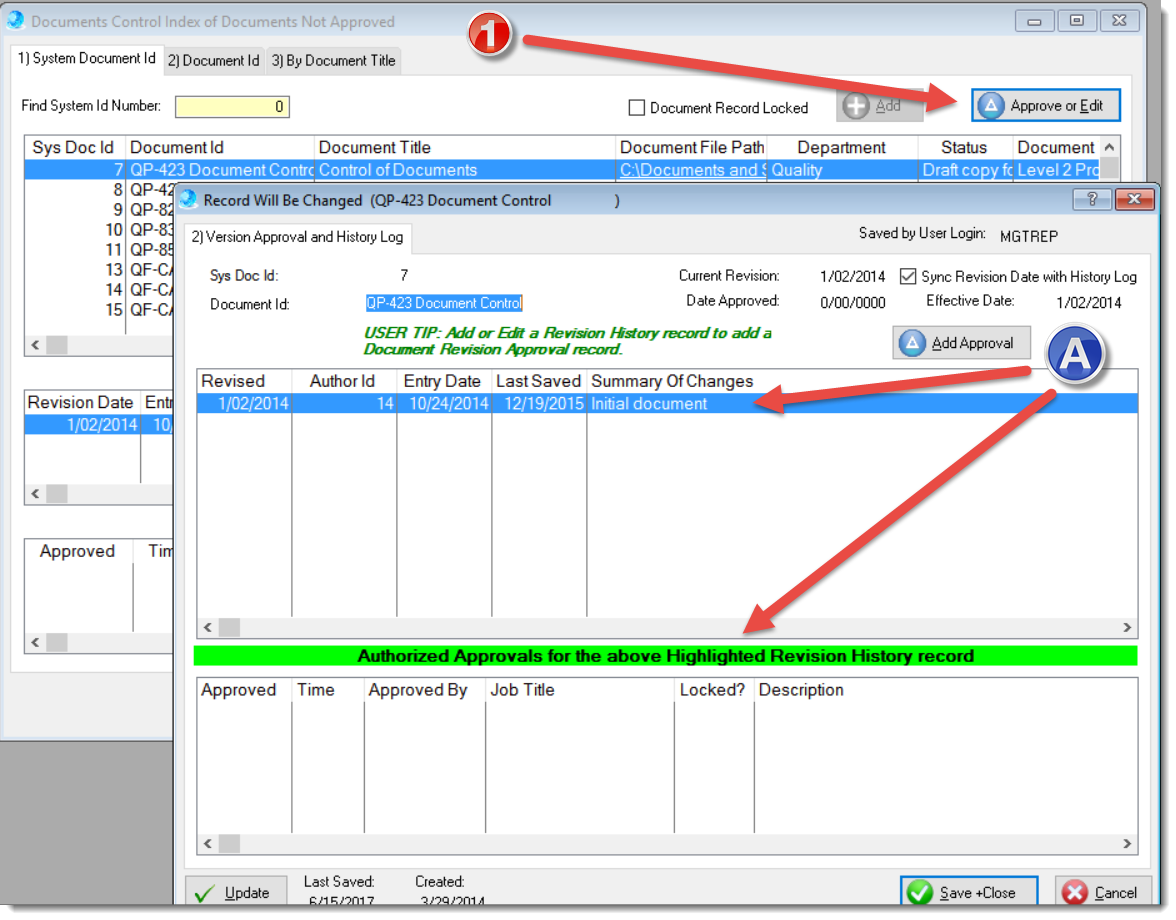 •The Authorized Approval Record (shown below) will open.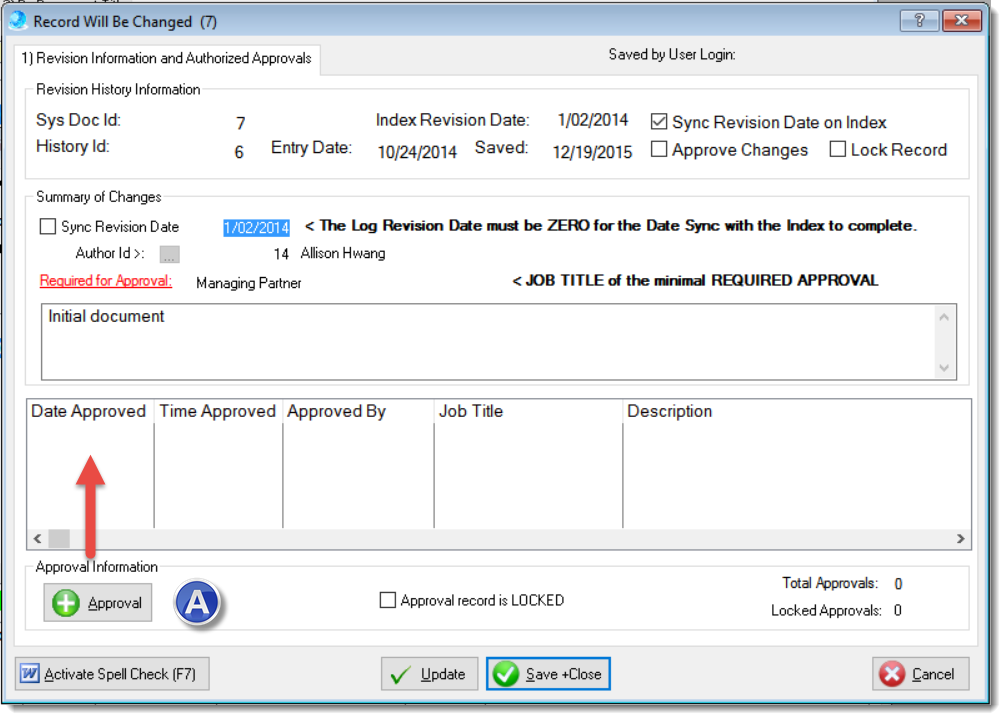 •Note: The table of Authorized Approvals may include other records by other authorizations for the same document version.
•Click on the +Approval button to enter your electronic signature.
•The Document Approval Record window shall open as shown below.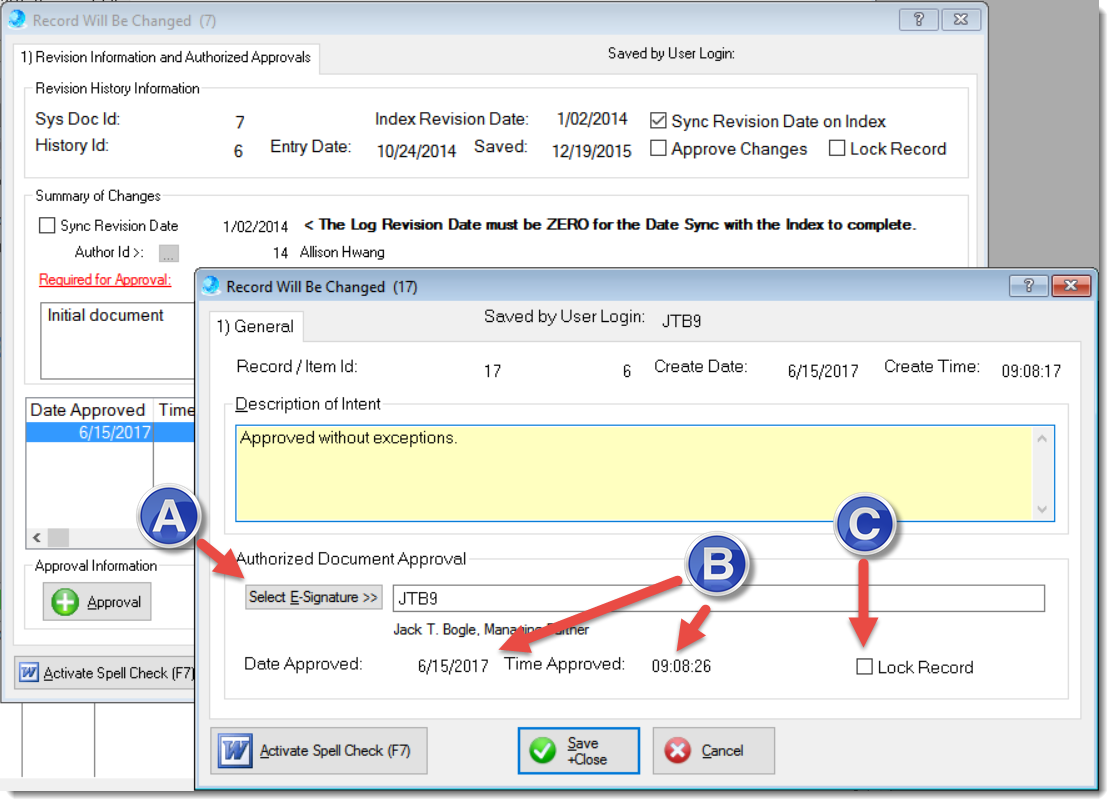 A.The electronic signature may be entered or selected by clicking on the Select E-signature button.
B.The Approved Date & Time are automatically entered.
C.The approving person may Lock the Approval Record.