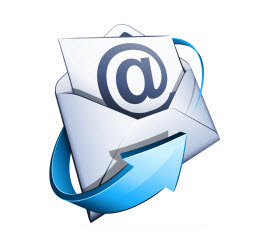 QMSCAPA provides a feature to copy a summary of an ALERT MESSAGE from Customer Complaints, CAPA Request and Non-conformance to the default Email client program.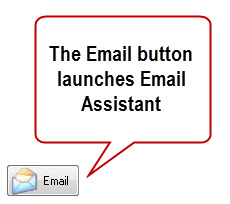 Look for the Email button to launch the Email Assistant.
Available in the following modules:
✓Alert Messages for Initiatives, and Non-conformance
✓Corrective or Preventive Action Request
✓Customer Complaints
The Email button launches the Email Assistant window:
A.The Assigned to Name is derived from the person assigned to the CAPA, Customer Complaint or Alert Message.
B.The Subject is derived from the contents found in the respective record (Customer Feed-back, AIM-Non-Conformance or CAPA).
C.The Email Assistant will search for an available email address by going through the following progression:
1.The email address recorded with the employee record of the person that is assigned to handle Alert.
2.The email address recorded with the Department.
3.The email address recorded as the QMSCAPA user Company group email address.
D.The Email construct is placed into the Windows Clipboard when Click here to Copy to the Clipboard... button or the Launch Email Client button or clicked.
E.The button, Launch Email Client calls the Windows User's default Email Client. If you are using a web-based client then the specific window may not open. Once you have navigated to the appropriate window for you web-based Email then you may paste (Ctrl+V) the Email construct into the Email body area.
F.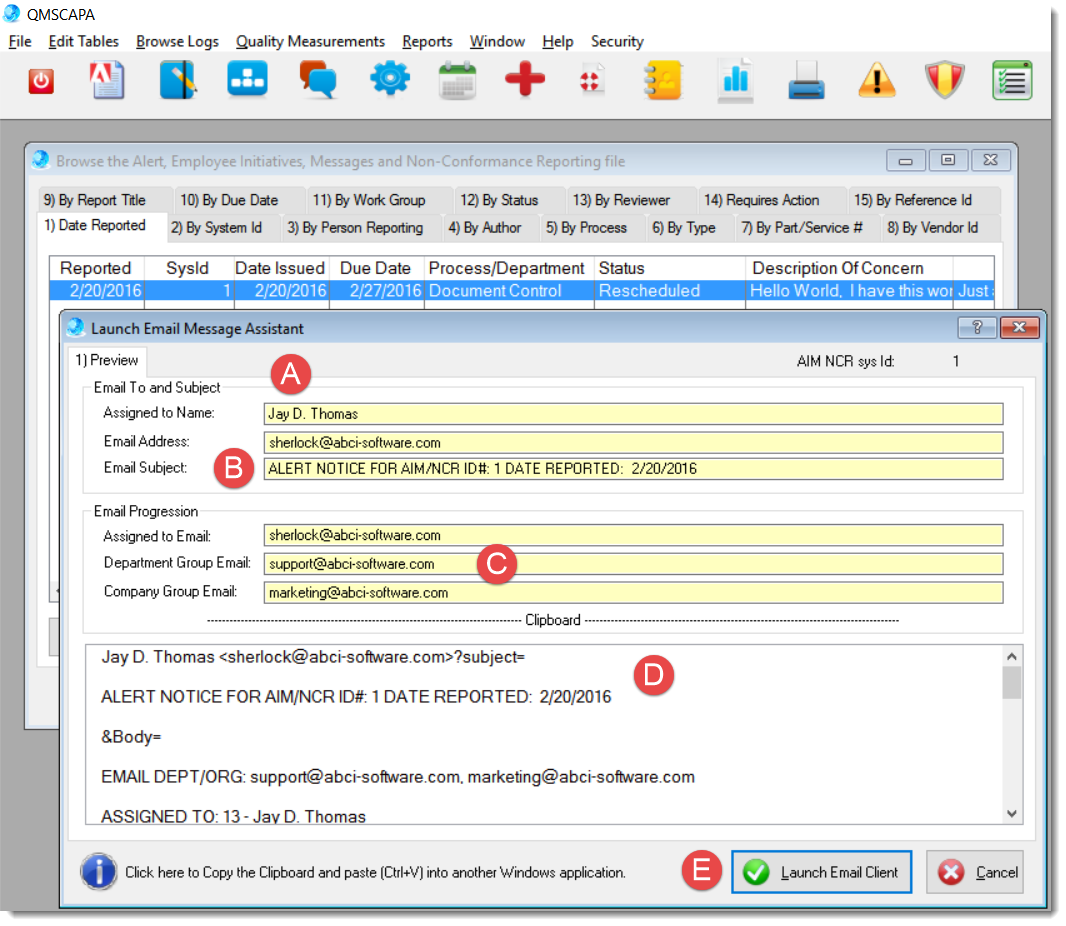 Related Topics: