KPI Menu Option
Use the KPI Database to record performance across all processes.
KPI Browse Table
In the image shown below:
1)Browse table of Process Key Performance Indicators (KPI)
2)Print a KPI Report
3)View, print or save a KPI Chart/Graph
4)Copy the KPI Browse Table to Excel
5)Add, Edit or Delete KPI Data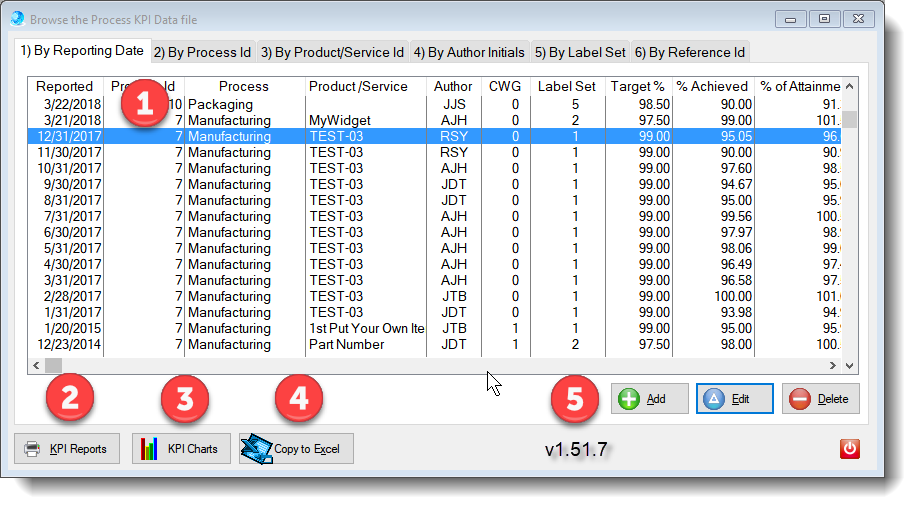 KPI Form
(A) Select a Label Set to customize the data entry form for KPIs.
(B) The labels for each data field is controlled and populated from the Label Set selected.