The Sales Quality Metrics Calculator consist of:
1)A browse table and log of Sales activities.
2)A calculator form for recording Sales.
3)An analysis report for Sales Quality Metrics.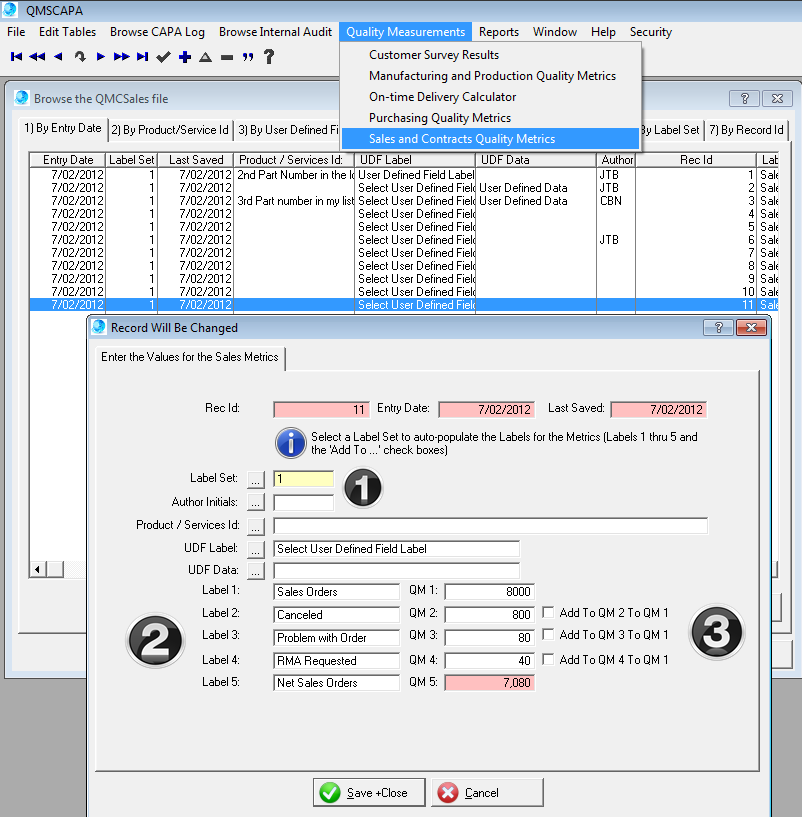 1)Set a Label Set to auto-populate the Metrics Labels (labels 1 through 5 and the 'Add To ... check boxes.')
2)The metrics labels are user defined and controlled by the Label Set look-up table.
3)By default the values of QM2, QM3 and QM4 are subtracted from QM1. Optionally the values of QM2, QM3 and QM4 may be added to QM1 if the check boxes are checked þ.
4)The þ boxes are read only on the Sales Quality Calculator form and controlled by the Metrics Label Set look-up table