Output Option

Many QMSCAPA reports provide an option to save the reported data as an Excel compatible file.

During the standard print execution the Excel option appears as an ' XLS Icon '

To save the file as an Excel Workbook click on the XLS Icon and the OK button.

✓Before saving the report may be previewed

✓After saving the report may opened

Use the Standard print controls to initiate the save as an Excel file.

Online Internal Auditor Training Course ISO Management Systems

---

+1 800 644 2056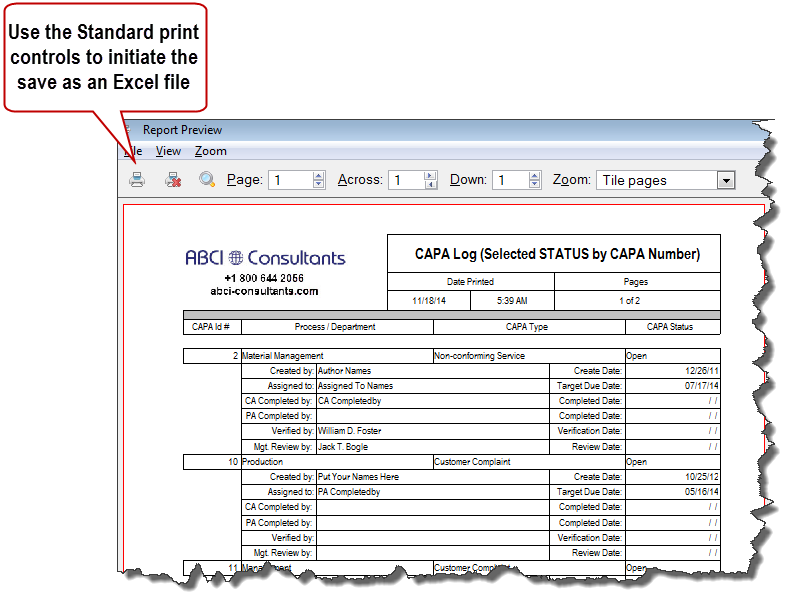 (A) Navigate to location to store Excel Output.
(B) Click on the appropriate folder to open the location.
(C) Enter an Excel compatible file name, e.g. ' myexceloutput.xlsx '