Risk Assessment Template Menu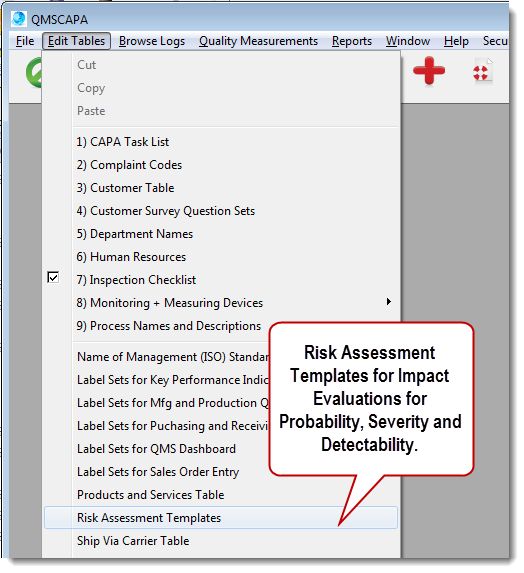 Risk Assessment Set
Template Table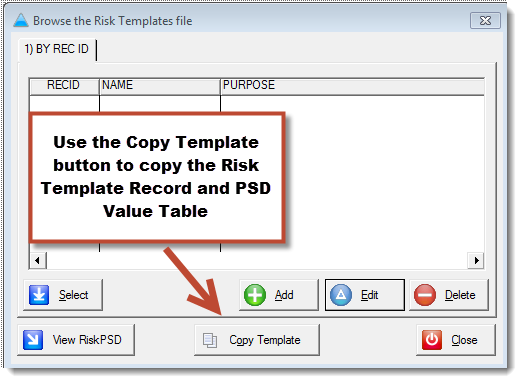 Risk Assessment Template Form
& Look-up Table for Impact Values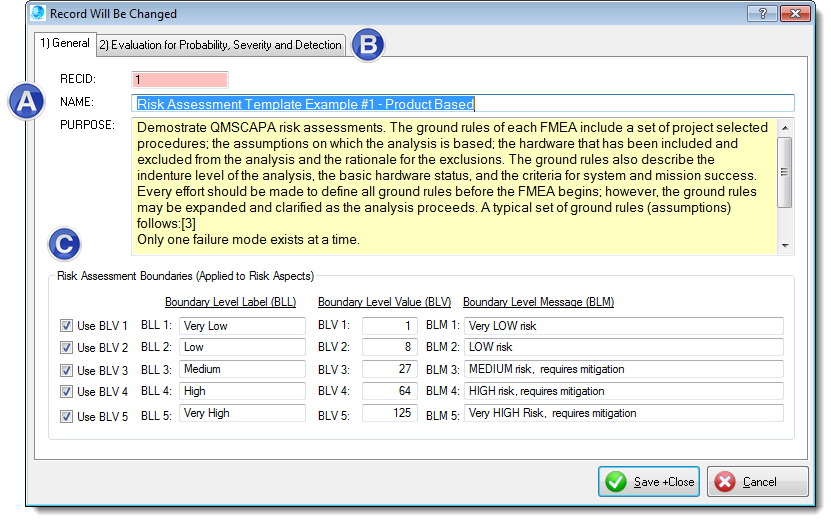 (A) Risk Assessment Record Id, template Name and its intended purpose.
(B) Tab 2) Probability, Severity and Detection Table
(C) Risk Assessment Boundaries, used to summarize the risk evaluation value of the Risk Priority Number (RPN).
The five Risk Assessment Boundaries are user-definable.
1)Check-box [ ] Use BLV # = Use the Boundary Level Value #1, 2, 3, 4 or 5
2)BLL# = Boundary Level Label
3)BLV# = Boundary Level Value
4)BLM# = Boundary Level Message
Form for the Values used for Evaluating the Impact from the probability, severity and the detection of an Risk Assessment Aspect.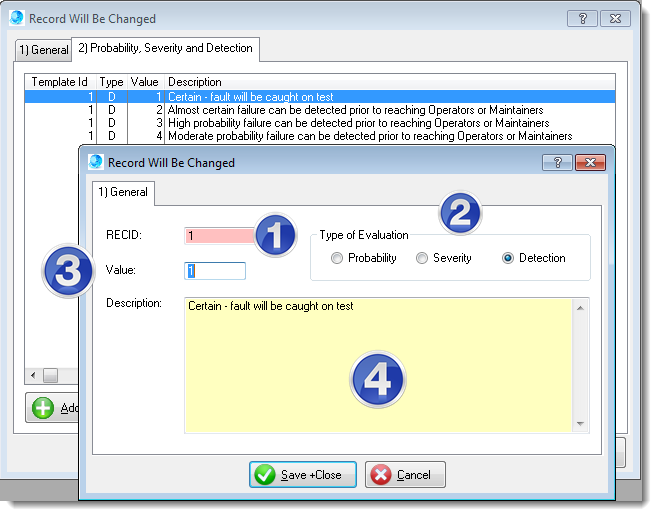 1)RECID - This record identification is related to the Risk Assessment template.
2)Type of Evaluation - The type of evaluation is limited to the Probability, Severity and Detection.
3)Value - The impact value is user definable.
4)Description - The description is related to the probability of the occurrence, the severity of the impact or the detection ability.