In the image below ...
1)Custom field labels apply to the table for Product and Services, which are also referred to as 'items'?
2)Allow Printing Options provides options to output tables to multiple file formats.
3)The Path options provide default settings to the location of network drives that may be available to the user.
4)Select the Main Data file is used during custom configurations for QMSCAPA.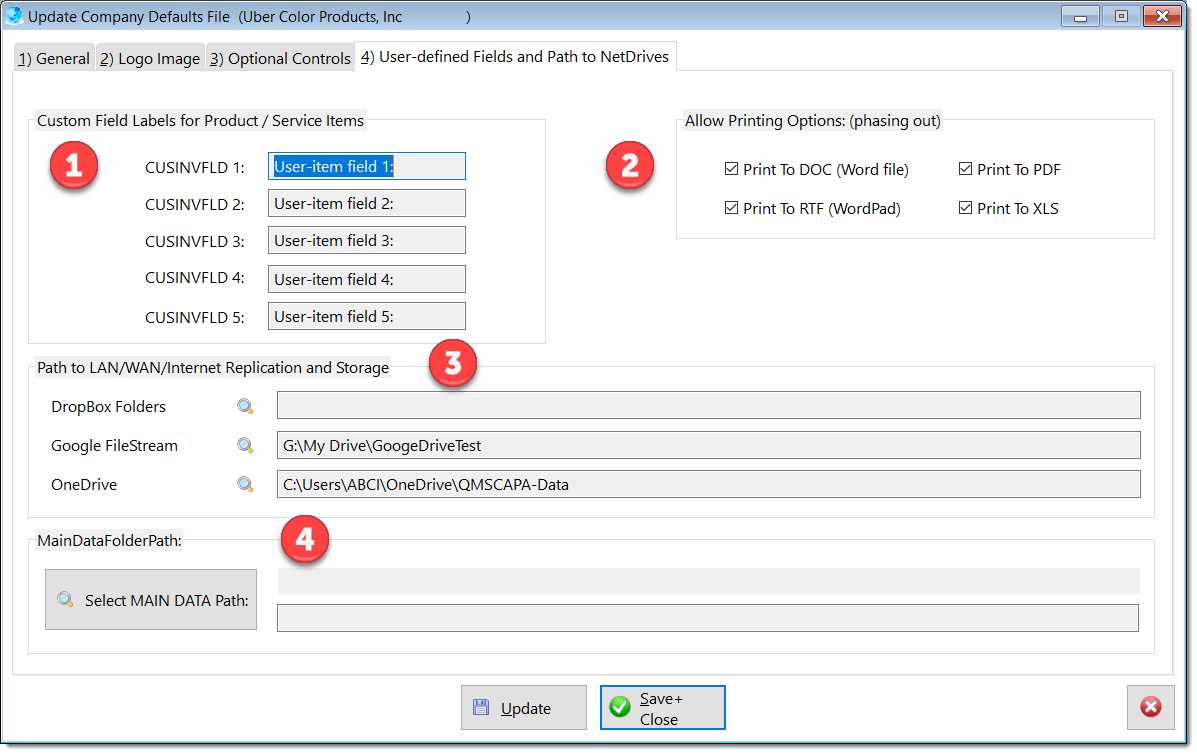 ☑ AS9100 D Implementation & Templates Kit
☑ ISO 9001:2015 Implementation & Templates Kit
Online Internal Auditor Training Course ISO Management Systems
---
+1 800 644 2056